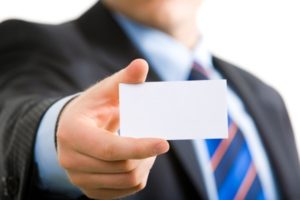 Business cards may seem out of fashion but that not how it is. It provides you an easy way to get in touch with people and seems more professional than digital contact exchange and sending emails. So business cards are not old fashioned and even in future, they aren't going anywhere. This is the thing the digital world can't replace any time fully soon. Here are some reasons why we need a business card.
Effective Direct Marketing Tool
For attracting leads and prospects, paid media, email marketing, and search engine optimization all do great but they are not as good as business card exchanged at the end of an in-person meeting sealed with a warm handshake. Arming yourself with an easy to carry marketing tool will never let you miss any golden opportunity to make an effective business deal or a valuable business connection. You can encounter a good opportunity or a potential lead anywhere, anytime at an industry conference, an airport lounges, tradeshow, or happy hour. So always carry this tool in your pocket or wallet so you're prepared for a lead all the time.
Show Off Your Personal Brand
You can be working for some organization or can be an entrepreneur it doesn't matter at all. You can design your own card using some unique business card template for attention-grabbing. You can make metal, gold, or stainless steel cards depending on your budget or niche of marketing. It could be simple for a small businessman. This road map to opportunity can lead you to anywhere be it a great partnership deal or good news or simply help you get more clients. You don't have to fumble around to get copy pen to share some details of you and your business, just save your time, look more professional and hand over your business card.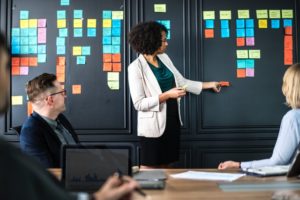 Make Yourself Memorable
When you meet someone in a meeting or an event and exchange your business card, the other person looks at the card and memorizes the face and associates it with the card. Giving or sharing your business card is actually a call to action or a reason to follow up. So this way they contact you whenever they need to.
A creative Business Card Is The First Impression Of Your Brand
How you make a first good impression of your business or brand when you meet some potential client on a meeting? A business card would definitely be the best option. A good design and unique business card save you from passing on an email address and number. A business card is not only a great icebreaker but also a reflection of the standard of your brand and business. No one would like to hear a word cheap with their brand. So a power business card is what makes a good impression of your business.